Biography
"In 1981, Mother Theresa gave me a few clean rags, a bucket partially filled with clean water, and instructions for me to go into the hospice room (a previously abandoned Kali temple in Calcutta) and provide succor**. I attempt to make good on her instructions to this day."
Dr. Erskine began his studies as a physician in Osteopathic medicine in 1985. This included the traditional four year medical school training followed by a three year UCSF based M.D. – Family Practice Residency. He opened his medical practice in Sebastopol in 1992 and for a decade provided the full gamut of Family Practice infused with the Osteopathic philosophical approach and osteopathic treatment.
The desire to promote health and not just treat disease became more compelling than what traditional Family Practice could offer, so in 2005 he successfully completed the credentialing process to specialize in Osteopathic Neuromuscularskeletal Medicine. This training provides a pathway, unique to Osteopathic Medicine, for Dr. Yusuf Erskine to focus on the promotion of  the patient's health: physical, emotional, psychological, and spiritual. While well-trained to recognize, identify, and analyse disease patterns, the emphasis is placed on recognizing and promoting the development of health.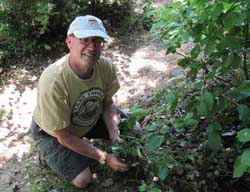 This is not just the philosophical difference between 'the glass half empty or half full.' Through direct palpation and manipulation, he is able to access and interact with the health promoting mechanisms inherent within the body. In Osteopathic literature this is referred to as 'directly interfacing with the whole body as a 'single unit of function' with inherent self-correcting (homeostatic) mechanism.
His Osteopathic training allows Dr. Erskine to use manual techniques, drawing on a variety of modalities to address the underlying causes and assist the release of restrictive patterns and promote the restoration of health.
In the 1970s, as a young man in his early twenties, Yusuf Erskine was drawn to Hatha Yoga, in his search for effective ways to promote health and consciousness. While on a sabbatical from formal higher education, he embarked on his initial yogic training, studying Patanjali's Yoga Sutras and studying with visiting yogis from India. He was then encouraged to start teaching yoga and has since 1974. In 2002, he coined the name "ONE YOGA" to identify his style of yoga influenced by his osteopathic neuromuscular training. He continues to offer yoga class series in Sebastopol, California, providing his students and patients yogic tools for self health promotion.
It was also during the 1970s that Doctor Erskine was first introduced to homeopathy as an alternative approach to health care. Observing a chronically ill friend respond well to Homeopathic treatment, he began to home study homeopathy. In that decade there were few formal learning opportunities in homeopathy in the USA; unless you already had a MD degree, the only path was to be a lay homeopath. Attending a 1974 conference sponsored by the National Center for Homeopathy, he was inspired to begin a lifelong course in homeopathy starting with a recommended reading syllabus. In 1981, Yusuf Erskine was able to spend time at a homeopathic clinic in New Dehli, India observing case taking and management of a multitude common chronic and acute diseases: Diabetes, Hypertension, Arthritis, Bronchitis, ulcerations. It was truly inspiring to see excellent responses in difficult circumstances.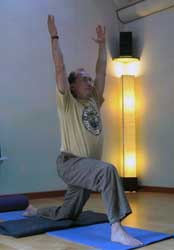 During his medical schooling and training, the world was confronted with the ravages of the AIDS epidemic. Responding to this modern day medical crisis, Dr. Yusuf Erskine was one of a handful of physicians who took up the challenge to provide medical care, in Sonoma County, for those affected with HIV and AIDS. After his family practice residency, he completed a one year fellowship in HIV and AIDS Care. Fortunately, for most living in Sonoma County, the face of HIV disease has changed for the better over the past two decades. Yusuf Erskine DO continues to provide care for those living with HIV, with his holistic approach to health care, including osteopathy and homeopathy.
Dr. Erskine's Curriculm Vitae
Board Certified, American Osteopathic Board of Neuromusculoskeletal Medicine: 2005-2015
Board Certified by the American Academy of HIV Medicine: 2010-2011
Board Certified to the Highest National Standards of the American Academy of Family Physicians Graduate Dynamis School Of Homeopathy: 2004
Community Hospital of Sonoma County (UCSF affiliated) internship and residency in Family Practice: 1989-1992
College of Osteopathic Medicine of the Pacific: 1985-1989
University of Virginia: 1983-1985
Worked with Bernie Segal, MD author of Love, Medicine, and Miracles
Volunteer with Mother Theresa's misson in Calcutta India
**Succor defined: aid, assist, ameliorate, avail, be good for, better, build, contribute to, do for one, fill the bill, improve, promote, relieve, to serve. Roget's 21st. Century Thesaurus.